You already know how much I love food preservation, eating local and only the best ingredients out there. You may already know that I'm a sucker for cheese. Well, trying to find a home for my most recent deck garden, I decided to make a caprese salad which takes advantage of my abundance of both ripe tomatoes and basil. Of course, reducing a little balsamic vinegar to a thick syrup with a little honey to guild the lily never hurt anyone either!
Mozzarella cheese is authentically made with the rich, rare milk of the water buffalo. This slightly salty, squeaky cheese is a great way to enjoy local milk as well as something to eat with your garden tomatoes and fresh basil during the summer. Making it from scratch is easier than one would think. Below are a couple pictures I took during the last batch of this amazing yet simple cheese. In its simplest form, you can grab some cheese curds from your area high-end box store, heat up some water to about 120F, little bit of salt, a little massaging and, BAM, cheese. Check out this basic recipe I found online. It's pretty fool-proof, fun and delicious! This sort of thing is perfect to do with kids.
This is a huge 12 ounce ball of cheese. I plopped this warm orb into cold salt water to, not only, preserve it but to impart a little more salty goodness.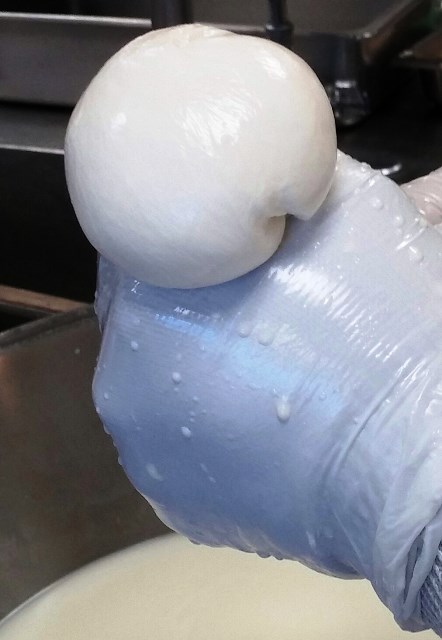 Sliced tomatoes, chiffonade (ribbons) basil, a little salt and our balsamic glaze drizzled all over is just what the doctor ordered!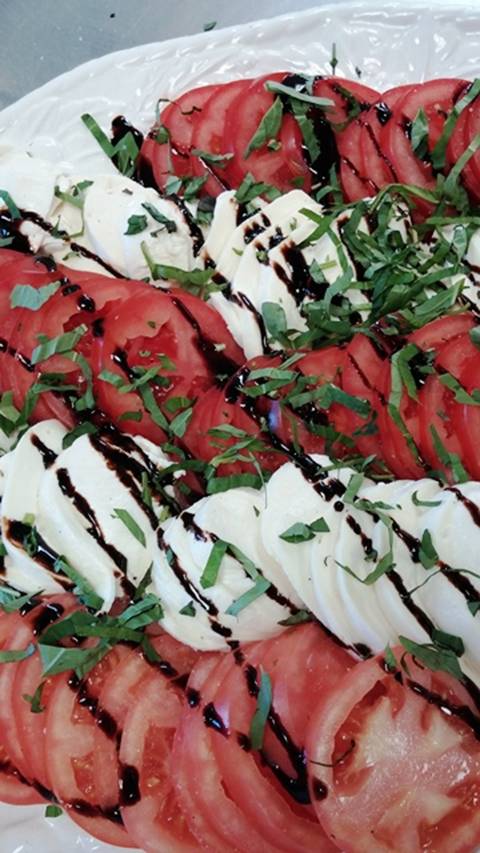 10 short minutes later at your next dinner party, well, you get the picture.