Oddly enough, the buzz words I hear all the time and tend to use a lot in my menus like, "Local", "Seasonal" and "Native" sound cool, right? Just think, not too many years ago those words weren't even used when it came to our food. They didn't need to be used because, well, it's what was available. It was unheard of to find strawberries or tomatoes in December. If you wanted anything like that, you had better of canned or pickled some from your garden during the summer.
Living in such a global economy these days, we can get anything we want 365 days a year. Of course, supporting local farmers and artisans seems to be "hip" these days, but it's also important. As a chef, I tend to be drawn towards ingredients that taste the best and are the freshest I can get. Yes, I can get strawberries in December but, have you ever tasted one? Once you've had a fresh berry, warm from the sun picked by your own hands, it's difficult to be satisfied with anything else.
Living in New England, there are some amazing things coming out of the ground all the way up to the first frost. We are currently enjoying hard squashes and apples. Hearty greens are lingering and, of course, items made with such things are plentiful. Local honey, preserves and jams are filling my cupboards as well as a few of my own, of course. Getting through the winter with amazing preserved items gives me a great sense of pride.
This assortment of local fodder from a farm in North Andover, Mass. was presented at one of my food stations at the college I work for; raspberry jam, honey, apple sauce and more.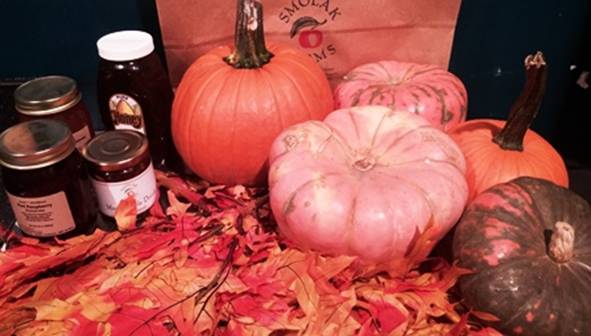 This vegetable terrene I made took advantage of a bunch of random vegetables I had laying around. Some eggplant, potatoes and roasted vegetables enrobed in local goat cheese and house-made tomato sauce. Huge hit with the vegetarian diners!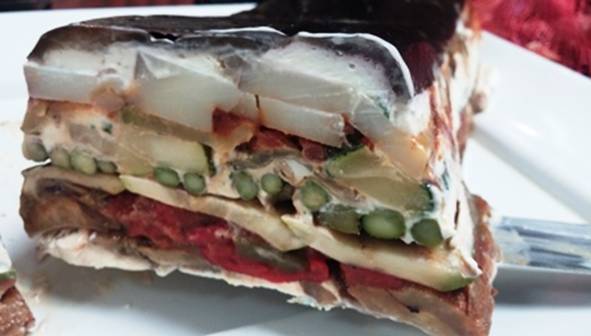 These mini apple cobblers in little cast iron skillets were a huge hit! Local apples and house-made biscuits, yum.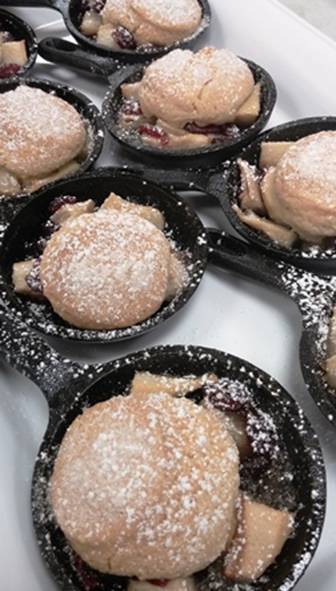 Every year we pick pumpkins and carve jack o' lanterns together as a family. It's a good time and we get to have a pumpkin seed snack for a couple days.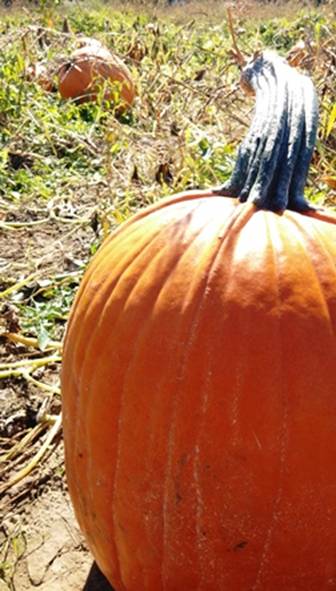 Catering outside and pulling together some of those local pumpkins we are so fond of turned out beautiful!