Saint Gobain in Merrimack, New Hampshire asked us to offer our expertise in culinary greatness at their employee luncheon last week. As with most of our huge events, we delivered and exceeded everyone's expectations. This caverness 180, 000 square foot building on 26 acres was the perfect place to set up tents over our mobile kitchen.  We fed over 250 employees to include all three shifts! It was a long day but a great time. The Polynesian themed menu consisted of some insane grilled items with all the fixin's.  From salads to grilled chicken to pineapple upside down cake, there was something for everyone.
This building is a beast! You can see its mass by how small our trucks look.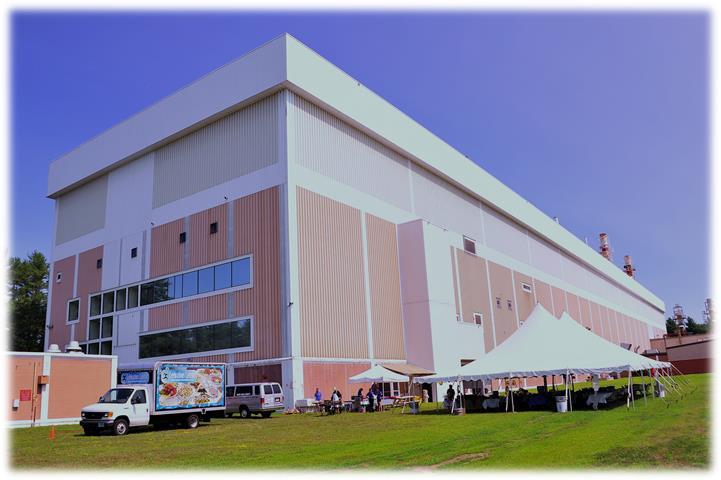 Just a few of our incredible team of happy professionals bring their smiles and professionalism to the table, no matter how long of a day it is.'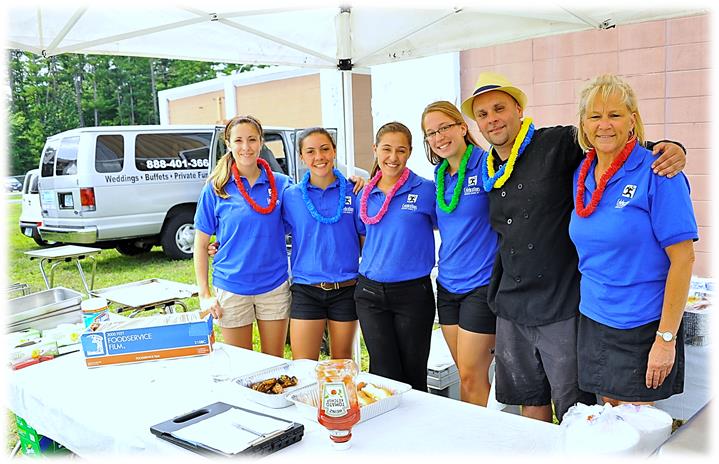 Have grills will travel. The smoky goodness of barbecue sauce dripping on to hot wood coals will make anyone hungry!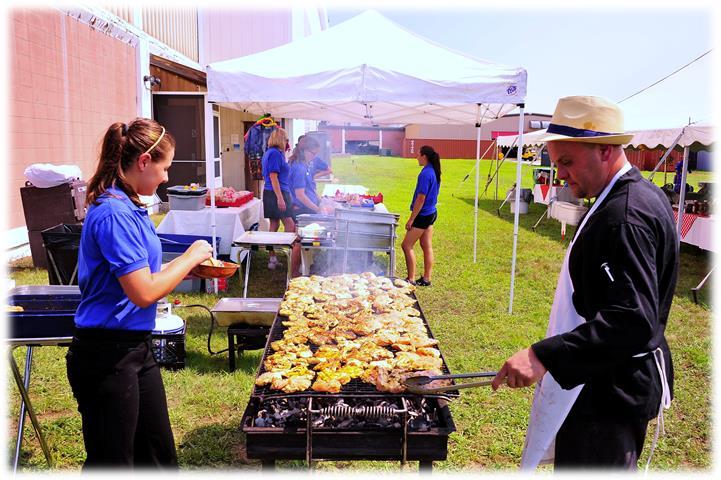 Smells and tastes better than it looks!
Dessert anyone?